"[Benefits of the project are] networking within and with the university, seeing what other people are doing, also seeing what people are doing." (Digital Innovator)
Project Team
Hannah Jarvis (Digital Associate)
Sundeep Watkins (Digital Innovator)
With much appreciated assistance from Nick Court
Department: Physiotherapy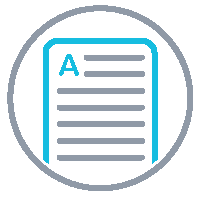 Summary

This team has been working on producing an information page for new undergraduate students, aiming to introduce the flipped class room concept and growth mind-set needed to engage with degree level learning.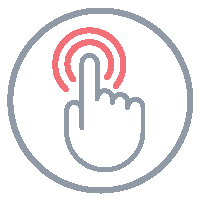 How it works
Explanatory videos and other links to self-assessment questionnaires were created to get students thinking about their preferred learning style, with the use of play & exploration in the learning process.  This is accessible through Blackboard, with possible guest access for prospective students.
The team's poster below covers this project in more depth.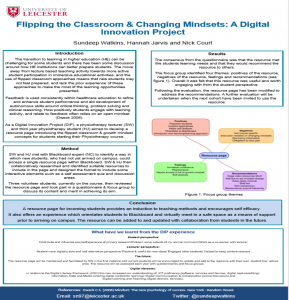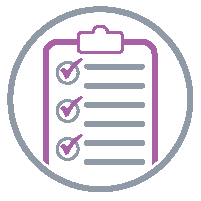 Evaluation
Impact of project to be fully recognised in semester 2, 2019.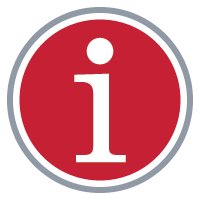 Find Out More:
If you would like to learn more about this project, please contact dip@leicester.ac.uk.